Since Coronavirus hit the United States, many folks have been forced out of work, or are working much less than they were before. We still have friends and customers who want to feed their family quality food, and who want to support us. We acknowledge our products are not exactly a necessity, but we appreciate that so many still want to support us. One way we've made this happen is by bartering with people we know. There are always things we need, and we always have things to exchange. These are just a few of the things we have traded since March.
Our friends Aimee and Dan from Overland Lamb and Wool asked us if we would brood chicks for them. We have a pretty good brooding setup, and at the time, we didn't have full brooders yet. So we happily said yes! In exchange, we got to keep a few of the birds, and they gave us a dead freezer chest that was taking up space in their garage since they bought the house. We use chest freezers to store our bags of feed, so this was a GREAT exchange for both of us! Aimee's friend also had a dead freezer to offload, so we drove an hour away to pick that up, and we are going to give her some meat and eggs when she is in our area! This works out so well, because it keeps two rather large hunks of junk out of the landfill. When we are ready to replace them with better storage, we will likely swap them with another farmer so they can store their feed.
In other swaps for "trash" we gave a couple dozen eggs to Dan and Aimee for this awesome bench! The goats and lambs love climbing on it, and it helps file their hooves with the shingles we put on top of it. Those shingles were acquired from another friend, Tyler, in exchange for a few beers out of our cellar. He was really stoked about those, and our goats were pretty excited too!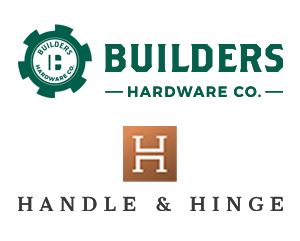 Our friend Caryn, who owns a really awesome store in Marshall called Handle and Hinge, has been buying eggs from us since we started selling. She has probably been our biggest supporter in the way of our Egg CSAs, which is always a wonderful feeling. She recently needed a new card, and we needed a new doorknob for our garage. We did a quick trade, and we are both pretty happy about that.
Another friend and farm supporter we enjoy trading eggs with is our farm vet. Her family has a really awesome chicken coop and run around their garden. We recently gave them a handful of brooded birds to weed the perimeter of their garden, eat their food scraps, and eventually put on their dinner table! We also give them eggs as needed, and she orders miscellaneous supplies we need from her supplier. It's so wonderful having our farm vet and her family be such great friends, who live so close by.
One of our ongoing back and forth swaps is with our friends at Cinnamonkey Shrubs. We met Amber and Dan at the market last summer, when they were brand new vendors. I was so excited to see something new and modern at our market, and I wanted nothing more than for them to succeed. Now that they are really making a name for themselves in Marshall, we support them in other ways. We have recently swapped some eggs and a chicken for a pedicure from Amber in the future (she also works at an awesome salon in town!). I also get a pack of delicious home made cookies from them at the market regularly, and swap for eggs or chicken. These regular exchanges are so much fun.
The second best bartering we have is when we get food scraps from our friends and customers, and swap it for farm products. Keeping food from being wasted, saving money on feed, enriching the lives of our animals, and just generally being a win for everyone is a great feeling. The pigs have gotten bags of tomatoes, salad greens, bananas, strawberries, and a couple loaves of stale bread. The chickens have had boxes of cereal, corn chips, and much more. And the sheep and goats get an occasional treat of a tortilla chip, or graham cracker. Everyone is happy!
And finally, the best exchange of the Coronapocalyspe: we swapped meat and eggs with Overland Lamb for a living, breathing lamb! Barleywine comes from that wonderful farm, and is a cross breed we otherwise probably wouldn't have been able to afford. She is a Blue Faced Leicester x Teeswater. This big girl gets us some variety in our flock, which will mean some really exciting fiber and wool in the future! I think we all feel like we came out on top with this deal!
This post was sponsored by our Patreon supporter Melina. Find her gorgeous hand dyed yarn on Facebook, Instagram, and Etsy, and find her knitting patterns on her website and Ravelry.